About CET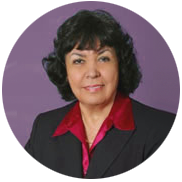 A Message From Our CEO
Since 1987, CET has been committed to addressing immigration integration issues by providing quality and accessible services, such as immigration, citizenship and ESL assistance. The successful integration of immigrants into American society is essential to our nation's growth and success
-Hermelinda Sapien
Mission Statement
The mission of CET, an economic and community development corporation, is to promote human development and education by providing people with marketable skills training and supportive services that contribute to self sufficiency.
CET's Commitment
We are driven to help those who want a better life get the skills needed for meaningful work. CET's job training programs teach marketable skills to people of all educational levels and backgrounds, especially those most in need. In addition to teaching trade skills in growing fields, we provide supportive services and job placement assistance.
Everyone deserves the dignity of self-sufficiency. We believe in a hand-up, not a hand-out. We want to help lift people out of poverty and into a brighter future.
Our Track Record
San Jose, CA. Father Anthony Soto and Russell Tershy establish CET's first job-training center. CET encourages seasonal farm workers to seek permanent work and a better life.
Rated as "the most effective" job training program in the nation.
CET is recognized in the Congressional Record as "one of the best of the non-profit, community-based skill training centers in the United States."
President Bill Clinton's Administration praises CET for track record of helping the most disadvantaged find jobs.
100,000 people trained and placed in jobs.
CET voted # 1 in Silicon Valley/Career Training School by the San Jose / Silicon Valley Business Journal.
CET celebrates 50 years of providing job training and human development.
YOU change your life by signing up for job training at CET.